Mammoplasty or breast reduction procedure is a procedure that allows the breasts to be reduced to a certain extent. Although large breasts look more attractive and beautiful, they can sometimes cause different health problems. To avoid such situations, fat, tissue, and skin are removed from the breast. Thus, the breasts acquire the desired size and shape. After giving this general information, let's move on to the advantages and details of the travel plan before having the breast reduction surgery in Turkey.
Advantages of Breast Reduction Surgery
Breast reduction surgery is a special procedure that directly affects the quality of life. This procedure has many advantages and these can generally be listed as follows:
It allows you to have breasts of the desired size and shape.

When your breast size decreases, your chronic waist, neck, and back pain disappears completely. Besides, more serious health problems that may arise in the future are avoided.

No bra marks on the shoulders anymore.

You can be more comfortable in choosing clothes.

There will no longer be the disturbing looks of men.

Having the outlook you desire positively affects your self-esteem. This, in return, will help positively change your whole life.
These are the advantages provided by the procedure in general. However, please bear in mind that there may be different advantages depending on your situation. If you have large breasts that bother you, breast reduction surgery in Turkey will change your life positively.
ITINERARY GUIDE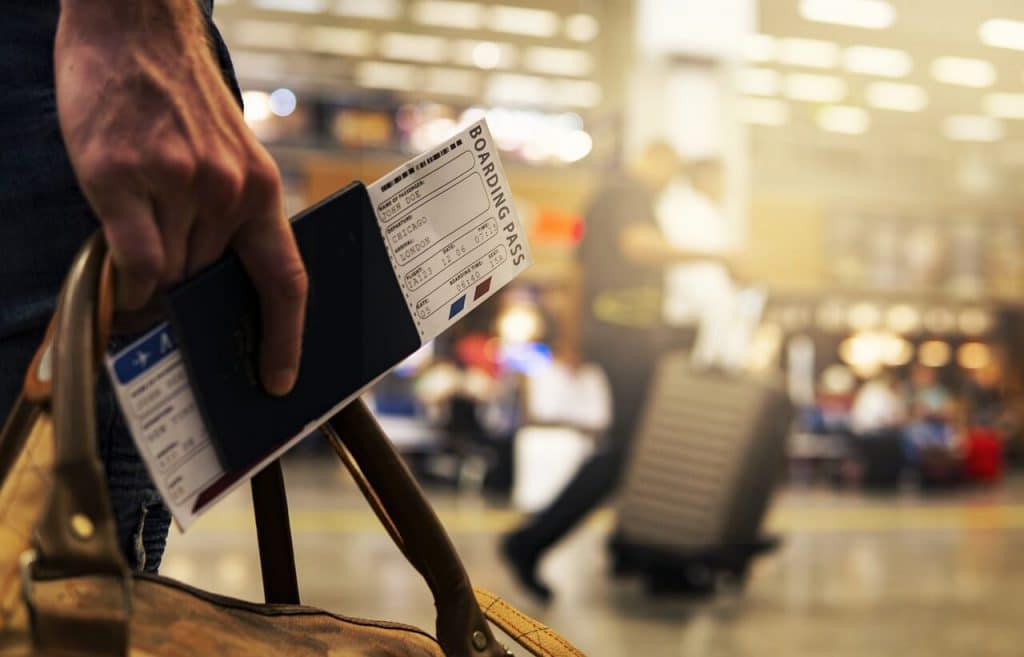 If you have decided to have breast reduction surgery in Turkey, you may be wondering how it proceeds. At Cosmeticium, we make the necessary detailed planning for you. We aim to make you comfortable throughout the procedure. The things to do after coming to Istanbul and the treatment plan are as follows:
Day 1: Arrival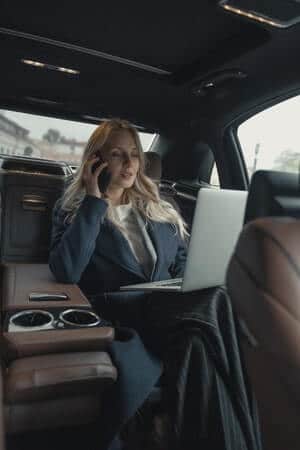 When you land in Istanbul, you will be welcomed by a member of our VIP transfer team. There is also a private translator for you in this team. Thus, you can rest assured that you will not have any problem with the language in Istanbul. One of our team members will reach you and you will leave the airport on our private transport. If your plane lands at the scheduled time, you will first be taken to our clinic. Final preparations will be made here. Then you will be taken to your 5-star hotel for resting. However, if your flight is delayed and you arrive later than the scheduled time, you will be taken directly to your hotel. You will need to spend the day resting here.
Since there will be surgery the next day, you must follow the instructions given. You should stop eating and drinking completely at 11:00 at night before the operation. This is a very important detail to have the surgery at the scheduled time.
Day 2: Surgery
The next day, you will be picked up from your hotel by our VIP transfer team early in the morning and taken to the clinic. The necessary registration procedures will be done and then you will have a face-to-face consultation with the surgeon who will operate. At this stage, you will be given the necessary information and all your questions will be answered. Besides, blood tests required before the surgery will also be done at this stage.
After the necessary preparations are made, you will be operated. The duration of the operation may differ depending on the size of the procedure. However, we can say that your operation will take 2-4 hours on average.
Day 3: Discharge
You will need to stay in the hospital overnight after the surgery. During this period, the necessary checks will be made and your surgeon will come to examine the operated area. If everything turns out to be fine, you will be discharged. Then, our VIP transfer team will take you from the clinic to your hotel. You will spend the day resting. During this period, your private health coordinator and translator will provide you with the necessary support. You can be sure that you will never feel alone. You can ask your private health coordinator all the questions you have about the surgery without hesitation.
Day 3: Staying Another Night at the Hospital (Alternative)
Following the checks, it may be decided to keep you under observation for one more night. If you stay in hospital the second day, the necessary medical care will be provided and you will be fully informed. The dressings in the operated area will be changed and if you have severe pain, you will be given painkillers.
Day 4 and 5: Resting at the Hotel
After you are discharged, you should rest at the hotel and help your body recover. If you are discharged after an extra night at the hospital, a member of the medical team will visit you at the hotel and check that everything is in order. He will then share the information about you with your surgeon.
If you are discharged after just one night in the hospital, you can spend the day resting at the hotel. Your private health coordinator will provide you with the necessary support. Besides, your translator will visit you frequently so that you do not have any language problems.
Day 6: Check
You will be brought to our clinic for checks a day before your last day in Turkey. Your health coordinator will notify you about the appointment time. Our VIP transfer team will pick you up from your hotel for the appointment, and take you to the clinic. You will be examined by the doctor who had performed the operation and detailed information will be given.
Your dressings will be checked by the healthcare team and if the expected healing occurs, the dressings will be removed completely. Besides, detailed explanations will be made about what to pay attention to next. In the meantime, you can ask your doctor about the things you want to know.
After the check, if your doctor approves, you can take a short walk and enjoy the fresh air of Istanbul.
Day 7: Returning Home
On your last day in Turkey, you will be informed when to check out depending on your flight. You must get ready to leave accordingly. Please note that you must leave the hotel at least 3-4 hours before the flight departure time. When you leave the hotel, our VIP transfer team will pick you up from the hotel and drop you at the airport.
Cosmeticium will meet and go beyond your expectations about breast reduction in Turkey. It will make sure that you leave happy in terms of cost as well as quality and success.
Our costs are at a much more affordable level than the USA and EU countries. It is cheaper, on average, 50-70%. Besides, while extra fees are charged for most of the procedures other than the surgery in the USA and EU countries, at Cosmeticium all the services provided are included in the costs.
SERVICES INCLUDED IN THE TREATMENT PACKAGE:
All expenses related to surgery

Accommodation in 4-5 star hotels

Welcoming at the airport

VIP transfer between airport/hotel/hospital

Required medical tests

Nursing services

Private translator

Prescription drugs and medical supplies

Anesthesia

Pre and post-surgery all consultations

All the complementary health care after the operation

Meetings, examinations, and diet plans by nutritionists

Private health coordinator
As it can be understood from here, you will not face additional costs after the surgery. With the treatment package, we offer you, you will meet your needs easily and won't need a different service.
Breast Reduction Surgery Cost in Turkey
Breast reduction is a procedure that is applied differently to each patient. The current size of the breast, how much it will be reduced and similar issues cause the costs to differ. However, on average, the cost is as follows:
Breast Reduction Surgery Treatment Package: £2199
It should not be forgotten that the above-mentioned services are included in the cost stated here. You can get a price for an operation that suits your needs by filling out the online consultation form.
Why is Breast Reduction in Turkey Cheaper?
The cost of breast reduction in Turkey is remarkably cheaper than in the US and the EU countries. Different predictions are made for the reasons of this situation and it is even claimed that the procedure is not performed successfully in Turkey. However, this is a false claim.
Breast reduction in Turkey is performed in compliance with European standards. The success rate is extremely high. Why is the cost lower? The reasons for this can be listed as follows:
Price advantage due to the lower level of Turkish Lira compared to currencies such as $, € and £

Support provided by the government to health tourism

More affordable medical supplies in Turkey compared to Europe

Lower doctor salaries and clinic costs compared to Europe

The fact that there are many clinics in Istanbul and the competition this creates
For the reasons mentioned above breast reduction in Turkey is performed at world standards and at a much more affordable price.
Why Cosmeticium?
When you do a little research for having breast reduction in Turkey, you will see that there are many clinics. Cosmeticium clinic is one of them. Our clinic has a high level of expertise and experience. The surgeons working here perform many breast reduction surgeries every year and achieve a high success rate.
Patients leave our clinic, where patient satisfaction is provided at the highest level, with the happiness of reaching the breasts of their dreams. Besides, our clinic is extremely successful in terms of medical competence and making plans for patients from abroad.
Our Difference and Quality
Having breast reduction surgery in a foreign country can be scary. After all, you will be going to a country where you are unfamiliar with the language, culture, and health system. This is perfectly normal. At Cosmeticium, we eliminate all the questions in your mind and make detailed planning for you. We plan every detail even before you come to Istanbul.
We provide you VIP transfer service between the airports/clinic/hotel and we assign a private translator to avoid any language problems. Besides, we ensure that a private health coordinator assists you after the surgery. All these are for meeting your expectations at the highest level. If you are considering breast reduction in Turkey, do contact us. All you have to do is fill out the form below.