Sofia Vergara gained fame with the character Gloria Pritchett in the TV series "Modern Family". Although she has been around before, she has started to be followed much more closely after this series. It has been discussed for a while whether the famous actress, who has been nominated for the Golden Globe and Emmy many times, had a breast implant or not. Did Sofia Vergara, who draws attention with her big breasts, really have a breast augmentation operation? Or is this a rumour? The answers to all these questions are available in the continuation of our article.
Is Sofia Vergara Famous For Her Breasts?
It is not clear whether the Colombian actress had a boob job or not. There are different comments on this subject. However, almost all of these comments are based on Sofia Vergara's 32F size breasts.
Vergara appeared in commercials in Colombia at the age of 17. It is hard to say that her 17-year-old breasts were very remarkable. She attracted attention with her unique beauty, mouth, and nose. However, it would not be wrong to say that she owes her international reputation to her breasts. In her adulthood, 32F size breasts opened her different doors. This brought up the issue of whether she had undergone breast augmentation surgery or not.
You May Also Like: How Often Should Breast Implants Be Replaced?
Did Sofia Vergara Have a Breast Implant Surgery?
To answer this question, it is necessary to look at the old photos of the famous actress. When these photos are examined, it will be noticed if there is a sudden change. It is possible to reach the photographs of the famous actress taken at the age of 16. However, in the period in question, Vergara was in the development age. Therefore, it will be more accurate to examine the photos in her 20s to give a clear answer for the breast implant.
Looking at the photos of Sofia Vergara in the 1990s, it is clearly noticeable that she experienced a sudden growth in her breasts, especially between 1996 and 2000. This indicates that the potential breast implant procedure was performed during this period. Therefore, claims about breast augmentation surgery in later periods are not correct. Sofia Vergara has achieved true reputation thanks to her large breasts.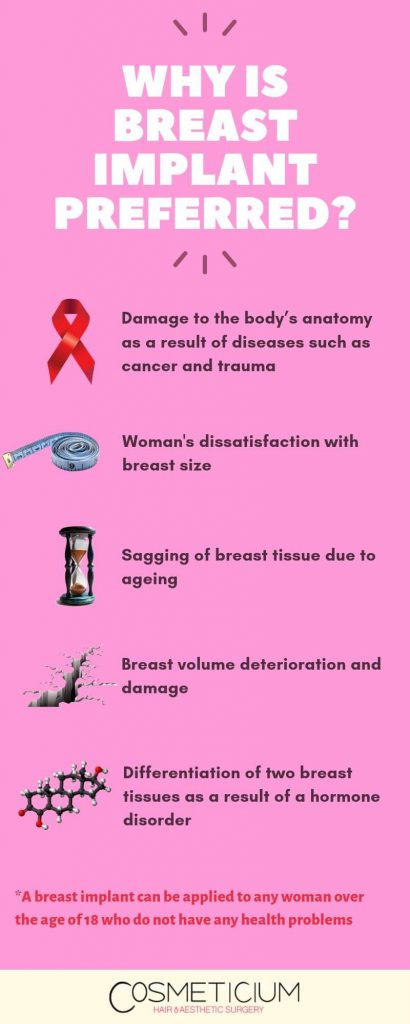 When the issues listed here are examined, it is understood that if the celebrity had a breast implant, she had it done between 1996 and 2000. However, it should not be forgotten that all of the mentioned issues are predictions and comments.
You May Also Like: Did Kristin Cavallari Have Breast Implant?
Did Sofia Vergara Have Various Breast Augmentation Procedures?
All claims up to this time showed that Vergara used the implant option for breast augmentation. However, some experts point out that she may have had a different procedure. Especially her photo wearing a green dress in 2008 is considered as evidence. Because in that photograph, the breasts of the famous model are effusing. And this is not common in the case of an implant.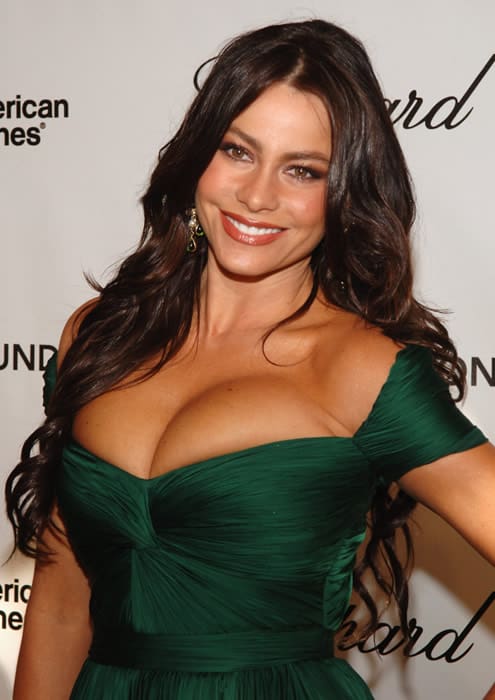 Based on the photograph in question, it is claimed that the celebrity enlarged her breasts using fat injection. As it is known, fat injection is performed with the fat removed from the person's own body. Thus, a natural appearance is obtained, and some risks are minimized. However, it should be underlined not only that this is not a permanent method but also that it is just a claim.
You May Also Like: 10 Celebrities with Breast Implants
Is Sofia Vergara Satisfied With Her Breasts?
It is known that her breasts had an influence on the reputation of the Colombian actress. Vergara also accepts this. However, from time to time, she also states that large breasts cause some problems. There are even some rumours that she wants to have her breasts reduced in the future. Time will tell if she will have a breast reduction or not. However, it is known that too large breasts cause several health problems, including neck and back pains.
In her own statements, it is understood that she wants to have a breast lifting, if not a breast reduction operation. With this operation, her breasts will have a more upright appearance. In addition, the load on the body will be reduced.
You Can Check Out This Page to Get More Information About the Breast Implants in Turkey