COSMETIC SURGERY

&

DHI HAIR TRANSPLANT IN

TURKEY.
Hair & Plastic Health Services
We are Health only works with hospitals that are certified by the international medical associations such as Joint Commission International (JCI), Technischer Überwachungsverein (TUV) and International Organization for Standardization (ISO). We offer best DHI Hair Transplant in Turkey experience.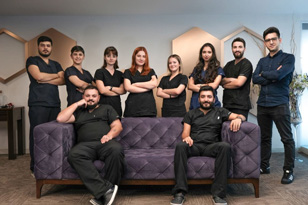 We Made Cosmetic Surgery

& DHI Hair Transplant in Turkey

Our Team Manage Will Do Your DHI Hair Transplant Treatment in 3 Days. Just Lean Back and Enjoy Your Treatment.
Turkey Hair Transplant Review

Our patients who had FUE and DHI hair transplant operation done at Cosmeticium share their amazing transformation with you.
Listen to them and hear their expectations, journey and satisfaction fair and square.
FREE ONLINE CONSULTATION
With free online consultation, you can talk to our experts without hitting the road and you can get necessary information about the plastic surgery operation that you need.
If you make your decision about the treatment, you will make a FREE video call with the surgeon and his/her expert staff who will perform the operation. All details regarding your treatment will be clarified during this meeting. On the other hand, you will be able to ask all your questions directly to your surgeon.
You can contact us via phone, WhatsApp or our contact form.
Even during your first meeting, you will be briefed in a clear and understandable manner.
You won't wait for weeks – the date for your treatment will be planned in the most suitable way for you.
Compared to the countries like England or the USA, up to 70% discounted treatment packages will be offered.
After all, you will just receive the treatment and enjoy Istanbul.
FREQUENTLY ASKED QUESTIONS