BBL in Turkey – Surgery, Procedure, Benefits
BBL (Brazilian Butt Lift)
Brazilian Butt Lift (BBL) is a procedure in which the fat taken from different parts of the body by liposuction is injected into the buttocks. Thanks to this procedure, the buttock area is reshaped. Thus, as your buttocks are lifted up, the fullness is also increased. After this general information, let's see the advantages and details of the travel plans before the BBL surgery in Turkey.
Advantages of BBL
BBL is a special procedure that makes the appearance of the buttocks as desired. It has many advantages thanks to the use of fat taken from the patient's body and other techniques performed during the procedure. Among the benefits of having the BBL in Turkey:
It allows you to have rounder and fuller buttocks.
Fats taken from your body are used to shape the buttocks. Accordingly, the risk of allergies and similar risks is minimal. In short, it has much lower risks than other cosmetic procedures.
Using natural fats to shape the buttocks ensures that the result is natural. This naturalness is provided at the highest level both in appearance and perception.
Performing liposuction in certain parts of the body to inject into the buttocks makes those areas thinner. Therefore, patients get rid of stubborn fat in their bodies and allow those areas to be reshaped.
The positive change that occurs in the buttocks and other areas after BBL increases the self-confidence of the patients. This means that their life as a whole will be positively affected.
ITINERARY GUIDE
When the thought of shaping your buttocks with the Brazilian Butt Lift procedure arises, you become curious about how the process will proceed. It is quite normal to have questions on your mind such as "What happens when I decide to have the BBL in Turkey?", "On which day and wh/?page_id=1048at procedures will be done?", "Will I be able to find a high-quality hotel to stay?" At Cosmeticium, we are aware of these questions and your curiosity in your mind. Therefore, we will talk about in general what happens day by day when you come to Turkey. The treatment plan and daily routines for BBL are as follows:
When you land in Istanbul, you will be welcomed by a member of our VIP transfer team. There is also a private translator for you in this team. Starting from here, you will be assisted whenever you need it. Our expert people will take you to your hotel or directly to our head office according to your landing time. If you arrive early, you will first be brought to our clinic and informed about the details of the operation. Besides, the necessary tests and examinations will be done before the operation.
After that, you will be taken to your 5-star hotel for resting. However, if your flight is delayed and you land late, you will be taken directly to your hotel and spend the day resting.
You should stop eating and drinking completely at 11:00 at night before the operation. This is a very important detail to have the surgery at the scheduled time. You will be reminded of these issues again by your private translator.
After spending the night after the operation in the hospital, you will be examined by your doctor the following day. Your area of ​​surgery will be checked and it will be ensured that all is in order. If there is no problem, you will be discharged. Then you will be taken from the clinic by the VIP transfer team and taken to your hotel.
After you are discharged, you should spend the day resting at your hotel. At this stage, your translator and a private patient coordinator will assist you with everything. Whenever you need it, you can reach your private patient coordinator 24/7 and get help in all kinds of matters. Thus, you will be able to ask any questions you may have in your mind after the surgery.
During your stay in the hospital, you will be checked by your doctor and other healthcare teams. These checks will be done at certain intervals. As a result of these checks, if everything is fine, you will be discharged.
Then, our VIP transfer team will take you to your hotel. Everything for your resting will be provided. Since every detail you need is planned by our clinical team, the only thing you need to do is rest.
You can also contact our healthcare team at any time of the day for your pain or similar situations after the surgery. Your health coordinator will provide the necessary information. Thus, you will be able to relax at the hotel comfortably.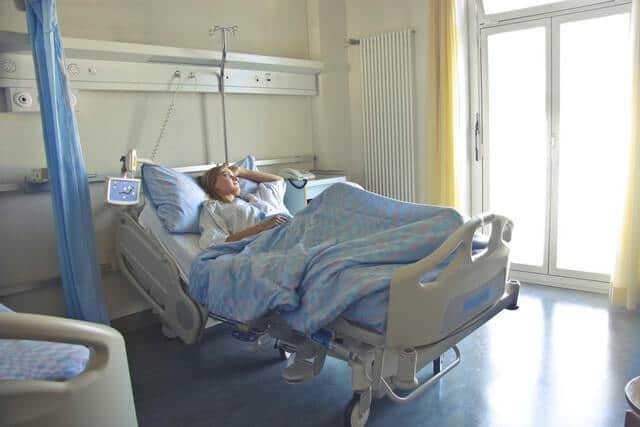 Day 3:

Another Night at the Hospital (Alternative Plan)
After the BBL surgery in Turkey, it may be decided to keep you under observation for a night, depending on the checks carried out in the clinic. In such a case, you will be informed in detail. A care plan will be prepared by your surgeon and your treatment will continue in the clinic accordingly. If you have severe pain during this period, you will be given painkillers. Besides, your dressings will be changed and the points you need to pay attention will be explained.
Day 4, 5, and 6:

Resting at the Hotel
If you have spent an extra night at the hospital, a member of the medical team will visit you at the hotel and check your progress related to the surgery. He will share the information acquired during this check with your surgeon and will convey to you your surgeon's replies. Just like the moment you have arrived in Istanbul, your translator will visit you regularly to avoid language problems after your surgery.
If you haven't spent an extra night at the hospital, you will spend this period relaxing at your hotel. You can reach your translator and private health coordinator whenever you need. Please remember that you can get help from them 24/7.
You will be notified of your appointment time by your private health coordinator a day before your visit to Turkey ends. Our VIP transfer team will pick you up from your hotel for the appointment, and take you to the clinic. You will be examined by the doctor who had performed the operation and detailed information will be given about what to do next. Besides, your dressings will be checked and changed before you leave the hospital.
If it turns out that everything is fine, you will be taken back to your hotel by the VIP transfer team. If your doctor approves, you can take a mini walk around your hotel and enjoy the fresh air and Istanbul.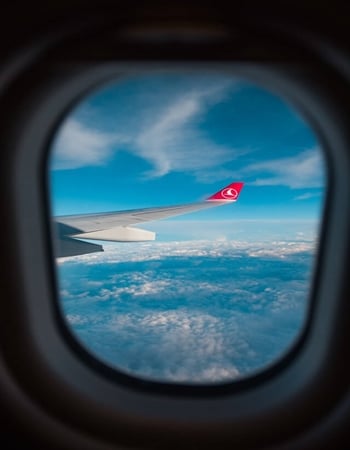 After spending 7 days in Turkey for the BBL procedure, on the 8th day, you will be picked up from your hotel by the VIP transfer team to return home. You will be taken to the airport according to the departure time of your flight. Generally, you should be ready to leave at least 3 hours before your flight. Please remember to act according to the instructions given to you to avoid any problems catching the plane.
COSMETICIUM is a clinic that has proven itself in terms of quality and success. Every year, many patients from different parts of the world prefer Cosmeticium. In addition to high success, we offer a 50-70% lower cost advantage compared to the USA and EU countries. Moreover, the costs include not only the surgery but also all the procedures after arriving in Istanbul. In other words, we guarantee that you will not have an additional cost incurred here.
SERVICES INCLUDED IN THE TREATMENT PACKAGE:
All expenses related to surgery
7-night accommodation in Istanbul (2 nights hospital, 5 nights hotel)
VIP transfer between airport/hotel/hospital
Follow-up care in Turkey
Medical tests and examinations
Pre-operative control and consultations with the surgeon
Nursing care and private translator
Anesthesia
Prescription drugs and other medical supplies
Pre and post-surgery nutritionists
Post-operative check with the surgeon
All of the above services are included in the amount offered to you. No additional payment is required for these. Therefore, it is unlikely that you will encounter additional costs after the procedure.
BBL Cost in Turkey
BBL is a procedure that can be applied differently depending on the patient's condition. Therefore, the costs may differ depending on the patient. However, on average, it can be stated that the costs are as follows:
BBL Surgery Package Price: £2699
* This package only covers 2 liposuction areas. If liposuction is needed for more areas, each area will be charged an extra £250.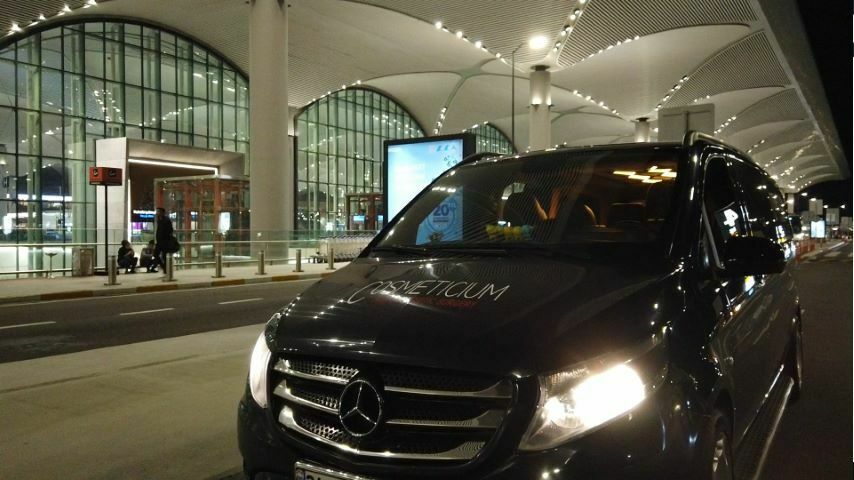 Why is BBL Cheaper in Turkey?
BBL and other similar cosmetic procedures in Turkey are performed in compliance with the EU standards. It should be known that although the cost is lower than the EU and the USA, the success rate is much higher. There are different reasons for the low cost of the BBL in Turkey. These are;
Supports and incentives provided by the government to health tourism
Although medical supplies are of the same quality compared to Europe, they are much more affordable
Lower clinic expenses and doctor salaries compared to Europe
Competition due to the presence of many clinics in Istanbul
The lower value of the Turkish Lira compared to currencies such as $, € and £
* Due to the aforementioned reasons BBL surgery and other cosmetic procedures can be performed with much lower costs in Turkey.
Why Cosmeticium?
There are different clinical alternatives for BBL in Turkey and around the world. However, Cosmeticium stands out with its expertise and experience. The surgeons working in our clinic perform many BBL procedures each year and all of them are successfully completed.
Patients leave our clinic happily. High patient satisfaction is the answer to the question of why you should prefer us. Besides, the number of patients coming to our clinic from abroad is also very high. Accordingly, our ability and experience to plan for foreign patients are at the highest level. When you choose us, the only thing you will have to do is to buy a ticket and come to Istanbul. The rest will be planned by us.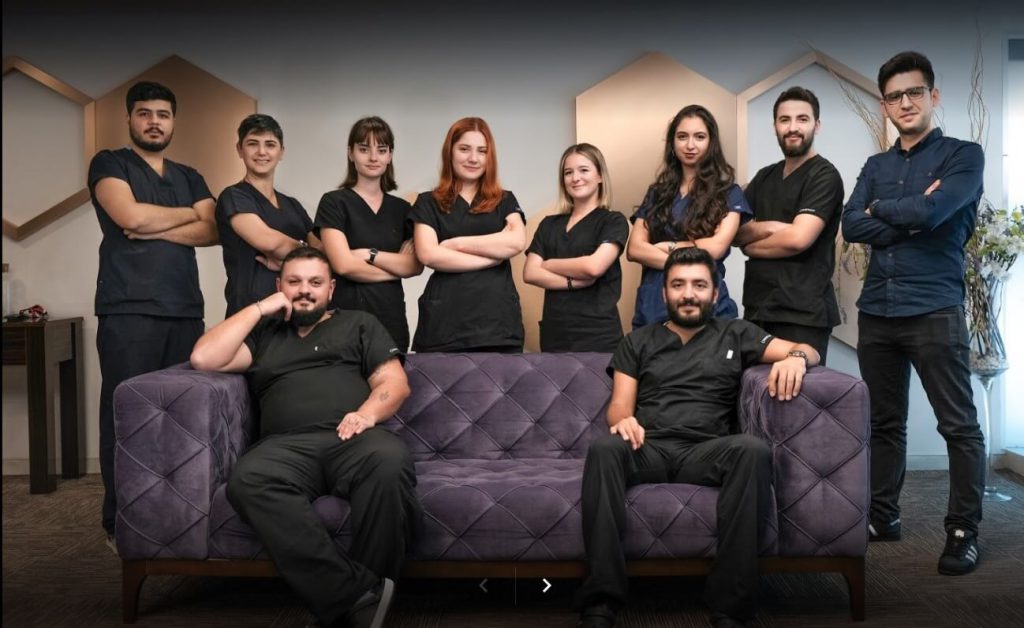 Our Difference and Quality
Having surgery in a different country may seem scary at first. This is quite normal because you do not know the language, culture, and health system of that country. As Cosmeticium, we are aware of this and we make all the necessary arrangements to make you feel good here. We assign a private translator to you available 24/7, and we eliminate language reservations.
We make all the planning and inform you in detail before you come to Istanbul. Therefore, you know in detail what processes you will go through before you come here.
As Cosmeticium, we offer you the opportunity to have the buttocks of your dreams. We use our expertise, experience, and planning power for our valued patients. If you want to get more detailed information on BBL surgery in Turkey, you only need to fill out the form below. Healthy days…