Mini Tummy Tuck: Procedure, Benefits, Pros & Cons
There are different options coming to mind when an abdominal reshaping procedure is mentioned. Yet, for a comprehensive change, the most reasonable choice would be a tummy tuck. The tummy tuck procedure consists of 3 different types. One of them is called mini tummy tuck and as the name tells, it is relatively a small-scale operation. You can continue reading and find answers to your questions about the mini tummy tuck procedure, which overcomes different problems in the abdominal region of a patient
What is Mini Tummy Tuck? How Does The Procedure Apply?
A mini tummy tuck is a procedure that consists of excess skin removal and that provides a flatter and smoother appearance to the area below the belly button. This procedure is focused on the lower abdominal region only. It ensures that a big and unattractive cesarean section scar is replaced with a smaller one.
The target of a mini tummy tuck is a region that can be expressed as a narrow region. Therefore, it comes with the risk of generating cracks in other regions. But since this procedure is preferred by people having expectations concerning the lower abdominal region only, that risk is not a problem. Additionally, while a mini tummy tuck is applied, lateral regions can be shaped with liposuction. This way, the result would be nearly perfect.
The operation is generally in the way that excess skin is removed. In this procedure, muscle tightening is rarely applied. The reason is that most of the time, muscles don't need to be tightened. This point is one of the remarkable differences in the procedure.
For a mini tummy tuck, local anesthesia, sedation, or general anesthesia can be preferred. This is the doctor's decision, depending on the patient's status. After the anesthesia, if liposuction will also be done, 4-5mm long incisions are made on sides, and fat is sucked with the cannula.
After the liposuction, a small incision is made on the region just above the inguinal region. Then, excess skin is removed and if necessary, the muscle below the removed skin is tightened. If there is any scar due to past cesarean section or another reason, skin removal can be done in a different way to remove that scar as well. Lastly, the region is reshaped, an incision is closed and the process is completed.

Suitable Candidates For The Procedure
There are some conditions to meet for patients before starting this procedure. Additionally, expectations are also important at this point. Shortly, a mini tummy tuck may not be suitable for everyone. Suitable people for this method are generally people who:
Have sagging in the lower abdominal region
Need minimum muscle repair in the region below the belly button
Want to get rid of the scar in the abdominal region comes after cesarean section
Completed family planning and plan no future pregnancy
Don't have any health problem that may be affected by the surgery or anesthesia
Advantages and Disadvantages of Mini Tummy Tuck
The mini tummy tuck method was developed based on people's requirements in this field. Therefore, there are many advantages. However, it should be noted that there are some disadvantages as well. The advantages of this procedure may be listed as follows:
It costs lower compared to the full tummy tuck procedure.
It is not as comprehensive as a full tummy tuck, so it has a lower amount of risks. Furthermore, recovery time and time to return to work are shorter.
It overcomes sagging in the lower abdominal region and makes the region flatter and smoother.
The disadvantages, on the other hand, are as follows:
Since it is a cosmetic operation, it is not covered by insurance.
Since it covers a small region, existing problems in nearby regions may continue. In other words, the result is relatively limited.

Risks and Possible Complications
It shouldn't be forgotten that a mini tummy tuck operation has some side effects and complication risks. Because of the fact that the surgery is a small-scale one, such risks are at a low level. Possible complications are:
Bruising
Swelling
Allergic reactions due to anesthesia
Infection
Sensation loss due to incision
In case you encounter any unexpected situation, don't forget to contact your doctor immediately. You can plan to have a mini tummy tuck operation done in Turkey and minimize such risks with our doctors.
How Long Is The Recovery Time After Mini Tummy Tuck?
Since this is a relatively small procedure, you don't feel much pain after the operation. However, in some cases, muscle tightening may be necessary during the procedure. If this is the case, the pain level may be a little bit higher. Other than that, swelling and bruising may be observed. In order for all these to recover fast and be at sufferable levels, your doctor will probably want you to wear a compression garment for 6-8 weeks.
The most important after-effect of a mini tummy tuck operation is swelling. For the first 5 days, swelling exists and then gradually becomes gone. In order to get rid of swelling completely, you need to be patient. Some patients may have difficulties while trying to wear clothes due to swelling. This is completely normal.
If you have a job that is not hard or exhausting, you can return to work after 1 week. If you have a hard job, then you need to wait for more. Don't forget that your doctor will decide at this point. Within 2-4 weeks, you can return to regular daily life. In any case, you have to stay away from exhausting exercises like weight lifting. After 6 weeks, you can continue your life without any limitation provided that your doctor approves this.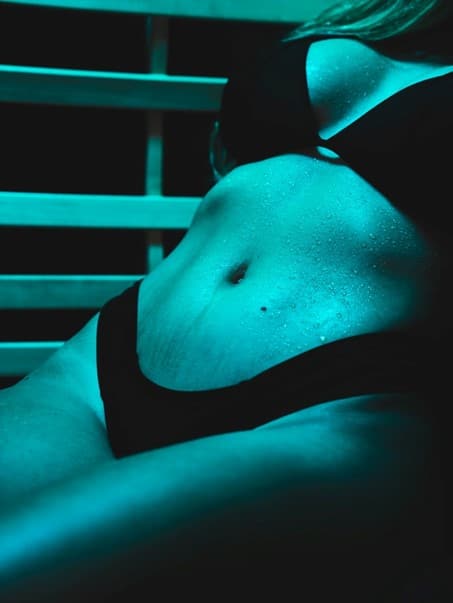 Cost of Mini Tummy Tuck
The cost of a mini tummy tuck operation starts from 5.500£ in the USA and EU countries. This cost is surgery-only and there will be some additional cost items as well. In Turkey, on the other hand, the cost of a mini tummy tuck operation is around 2.500£. Furthermore, this price includes all cost items, which means you don't be surprised with additional cost items.
Mini Tummy Tuck In Turkey
Turkey is an important center for tummy tuck operation as well as other cosmetic surgeries. Tens of thousands of patients around the world come to Turkey for such operations. One and first remarkable fact for a tummy tuck procedure, in particular, is that Turkish surgeons have high success rates. Other than this, the cost of the tummy tuck operation is really affordable. The average cost is around 2.500£ and it includes:
Accommodation at a 4-5 star hotel
Welcoming at the airport
VIP shuttle transfers between hotel, clinic, and airport
Necessary medical tests
Nursery services
Personal translator
All medicines and medical materials
Consultation before and after the operation
All supplementary health care after the operation
When all these are considered, Turkey is the best selection for a mini tummy tuck operation. On top of that, when you travel to Turkey for the operation, you will also have the chance to see cultural, historical, and natural richness.