Liposuction is the most general name of regional fat removal processes in body parts with excess fat, also due to non-obesity related causes. The aim of liposuction methods is to make the body look perfect and to remove the fat which cannot be removed by normal means. It is possible to shape the body and gain a new look in the shortest time possible thanks to the liposuction method. Liposuction, which is a treatment that has been applied for a long time, is also publicly referred to as a fat removal procedure. It is known to be the most applied aesthetic operation in many respects since the first period of application. Liposuction procedures are generally performed on the hips, waist and basin regions of the body, in areas that are eligible for lubrication such as the abdomen and where stubborn fat deposits are present.
The liposuction method is applied to completely problematic areas and is not a procedure for the entire body. Liposuction can be a solution for people in a certain way and only allows the removal of fat vesicles from the body. Other than that, it is thought to be a solution to many skin problems, but this is quite wrong.
There are many misconceptions about liposuction. What isn't liposuction, for which problems can it not find any solutions? We have compiled this information for you.
Liposuction Does Not Tighten Flabby Skin
The most expected result of liposuction treatment is the thought that it will make the skin tighter. However, Liposuction is not capable of tightening the skin in any way. It only empties the skin by taking out the excess fat content under. It is not right to expect any results from liposuction treatments for sagging. Fats are removed, but this procedure is not performed for the purpose of tightening. There are other treatment options, such as tummy tuck, that are recommended for tightening.
Scars & Stretch Marks In The Body Can Not Be Removed With Liposuction
Liposuction treatments cannot create any benefit, especially since the skin stretch marks that appear during pregnancy occur in the area that is on the second layer of the skin. If you think logically, in case of shrinkage in the areas where stretch marks appear, it is not possible for the skin to regain its old appearance due to this shrinkage in normal ways. There are various natural and medical treatments related to skin cracks.
You May Also Like: How Often Should Breast Implants Be Replaced?
No Positive Result on Cellulitis with Liposuction
One of the things that women wonder the most is whether liposuction is effective on cellulite. Cellulite, in general terms, is caused by the pulling of the skin to the lower parts with fibres and the pushing of the skin out by the accumulated fat inside. Cellulitis is found in certain areas of the body. It usually appears in areas of accumulated fat. Liposuction simply removes the excess fat under the skin and relaxes that area. However, it does not have any restorative effect on the appearance of cellulite. At this stage, different operations are required for cellulite after liposuction treatment. This is one of the things to know about liposuction.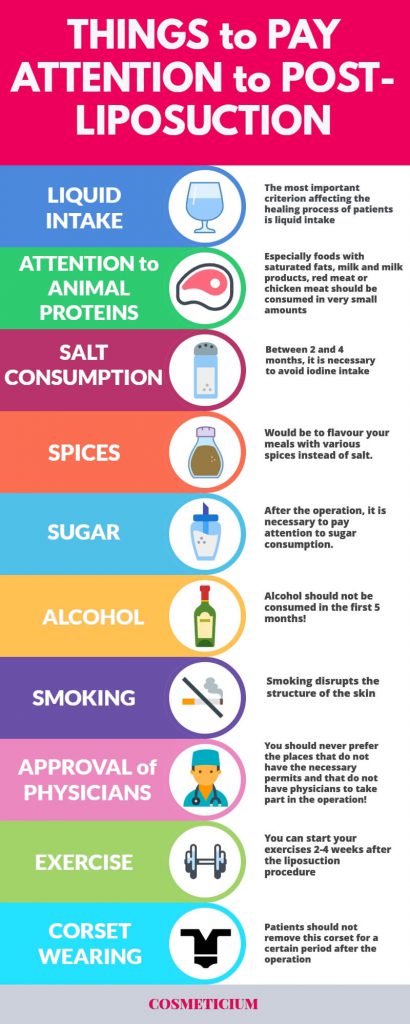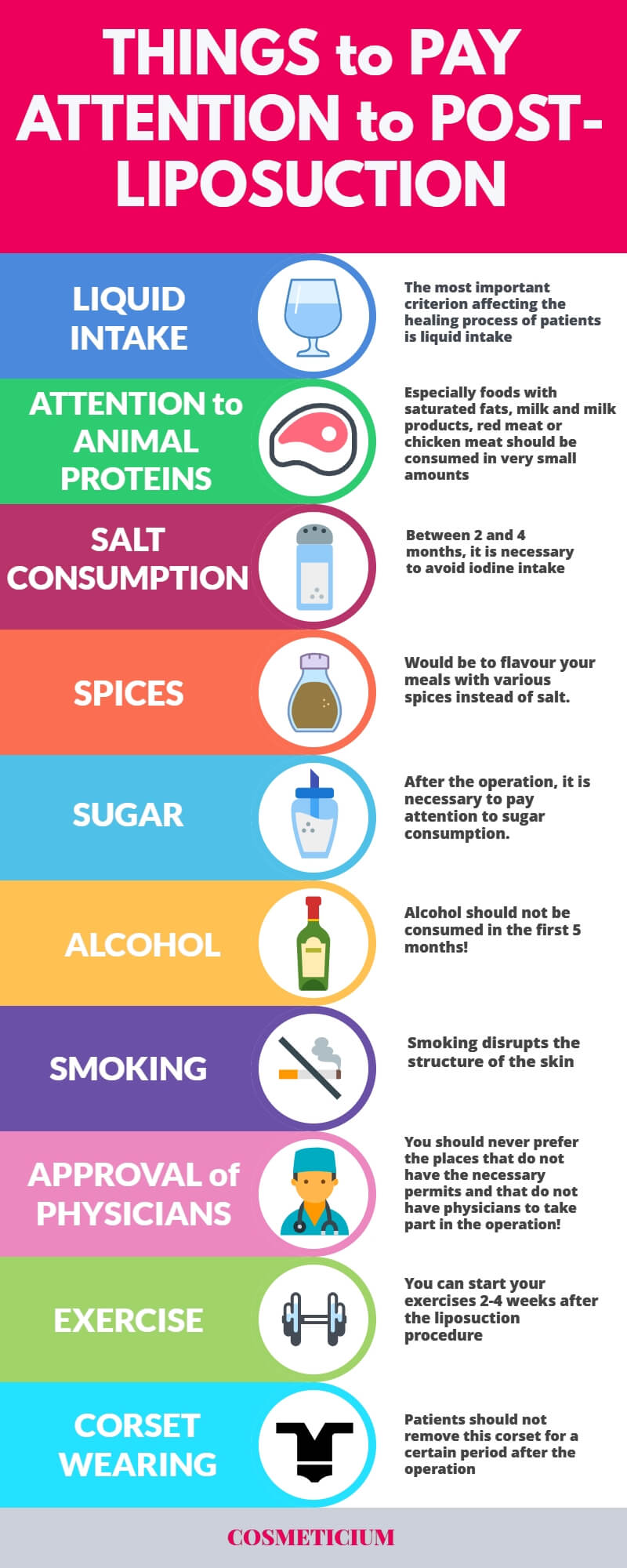 Liposuction Treatment Does Not Help You To See Too Much Weight Loss On The Weigher
Of course, liposuction causes some weight loss, but it is not a procedure that seriously lightens the body. With regional treatments, excess fat deposits under the skin are removed. However, this does not mean that you will be much lighter when weighing. It is not possible to achieve a very weak look either. Weight and height measurements of people applying for liposuction treatment are taken and information is obtained for the treatment to be applied. Liposuction treatment is applied in direct proportion to the patient's height. As a result, the appearance is planned to be completely proportional to their height and treatment stages are applied accordingly.
You May Also Like: Things to Know About the Breast Lifting Procedure | Mastopexy
Liposuction Is Not a Weight Loss Method, It Is a Body Shaping Method
A common view among the general public is the idea of slimming with liposuction. However, Liposuction treatments have very little to do with weight loss. Liposuction provides a completely regional improvement and thinning contribution. It tries to put the body into a better-shaped appearance by taking out the excess fat. It has no contribution to slimming in this process.
Although people who are overweight may think that liposuction will get rid of a lot of fat mass, they are usually wrong. In the liposuction method, the amount of fat to be taken from overweight people is limited to a certain amount. The proportion of fat to be taken from slim people is higher than that of overweight people. In other words, the fact that overweight people have liposuction treatment does not cause much change in their appearance.
Liposuction Is Not Permanent For Life, It Should Be Supported With Nutrition
People who have liposuction need to pay close attention to their diet. Because the fat taken from the fatty body areas creates an empty space in the same area. If the treated person does not pay attention to his/her diet, it is quite easy to fill these empty spaces with body fat again. The remaining fat cells are divided, and they create new fat cells. For this reason, it is recommended that after this period, they should eat as much fruit as possible for the rest of their lives and they should definitely quit their old diet.
You May Also Like: FAQ About Eyebrow Transplantation
It Is Strongly Recommended To Exercise After Liposuction
It is very natural that the body needs physical exercise after the treatment of liposuction. The idea that there is no need to do anything after the treatment of liposuction is quite wrong. Exercising is recommended to get used to this new system of the body and to distribute the cells evenly. The skin that is discharged with the help of the exercise settles into place and provides recovery at certain rates. However, in cases where no exercise is performed, the spaces resulting from the removal of fats return in the form of sagging.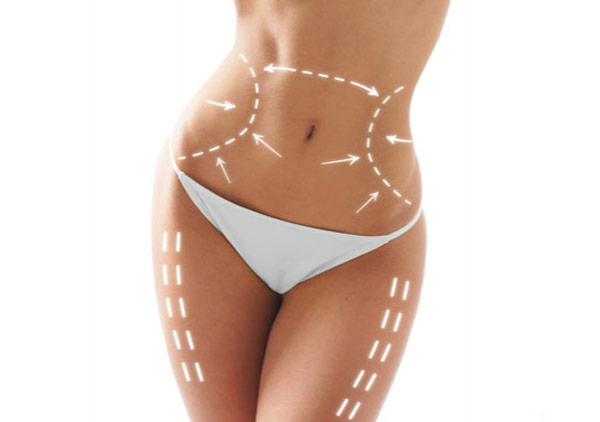 Treatment Of Liposuction Is Not An Abdominal Flattening Procedure
The treatment of liposuction does not have as much effect on abdominal fat as thought. Liposuction removes fat deposits present only in the lower parts of the skin. However, it cannot absorb the fat contained in the organs. Therefore, it is not possible to remove the fat, especially in the abdominal area, because they are located in between the organs.  To get rid of abdominal fat completely and to have a flat stomach, it is necessary to do sports and exercise.
You Can Check Out This Page to Get More Information About the Liposuction in Turkey