There have been a lot of rumors about whether Matthew McConaughey, one of the most famous names in Hollywood, has had hair transplantation or not. He is an actor who has started his career in 1991 and climbed the career ladder fast. He has taken a role in many TV series and Hollywood movies. This has made it possible for us to have many photos of his change from past to present. Has Matthew McConaughey had hair transplantation? What is the secret of his growing hair? All the details are in our article.
Has Matthew McConaughey Had Hair Transplantation?
This question has been asked frequently. As it is known, everything the famous names do attracts attention. This attention increases even more when it comes to aesthetic and hair transplantation issues. On the other hand, most of the celebrities refrain from explaining their aesthetic and hair transplantation surgeries. They claim to be completely natural. A similar situation is also true for Matthew McConaughey.
When his past photos are examined, it is seen that he had a hair loss for a period and that there were hairless areas in his temporal region. However, in his present photos, these areas have completely disappeared. Many specialists suggest that the reason for this is hair transplantation. However, McConaughey has never accepted hair transplantation claims. Okay, but has the famous name really had hair transplantation?
When asked about the change in his hair, he doesn't deny it. He says there is a change in his hair. He claims to have found the solution to his hair loss problem in the past with a product similar to topic. Okay, but is this true? Are topical style products an effective solution for hair loss?
After hair loss begins, it should be intervened immediately. If the intervention isn't on time, the hair follicles die and they can't be reversed. When Matthew McConaughey's past photos are examined, it can be said that he had hair loss in his temporal regions and that his hair follicles were dead. At least, this is the specialists' opinion. This means that it is not possible to eliminate his hair loss with products like topic. Many specialists agree that the famous name had hair transplantation.
You May Also Like: How Did Elon Musk Bring His Hair Back?
Before and After of Matthew McConaughey's Hair Transplantation
When Matthew McConaughey's past photos are analyzed, it is estimated that he had male pattern hair loss in the last period of the 1990s. Genetic and different factors may be the reasons for this type of hair loss. But it is known that after such hair loss, restoring the lost hair is impossible. Hair transplantation stands out as the one and only solution for this. Before the hair follicles are lost, that is before the permanent baldness takes place, medication like minoxidil and finasteride are influential. However, after the hair follicles are completely lost, these medications have no effect. Therefore, when the permanent baldness in his temporal region is considered, it can be said that Matthew McConaughey did not use these medications.
If we evaluate past and present appearance of Matthew McConaughey in the light of the above information, it will be seen that his hairline has come forward. In the past, it was backward. It has come forward again in recent times. As it is known that topical products have no such effect, it can be said that the reason is hair transplantation. These are all based on the comments and predictions of the specialists.
You May Also Like: 11 Celebrities Who Have Had Hair Transplants
CONCLUSION
After the hair transplantation, Matthew McConaughey's hairline has come forward and the sparseness in his hair has been eliminated. He has more dense hair compared to the past. Specialists' opinion points at hair transplantation as the reason for this change. Some specialists even say that hair transplantation was performed with the FUE technique. However, it must be emphasized once more that Matthew McConaughey hasn't made any statement that he had hair transplantation. Moreover, he has refused hair transplantation claims. He has pointed at a topical medication as the reason for the change.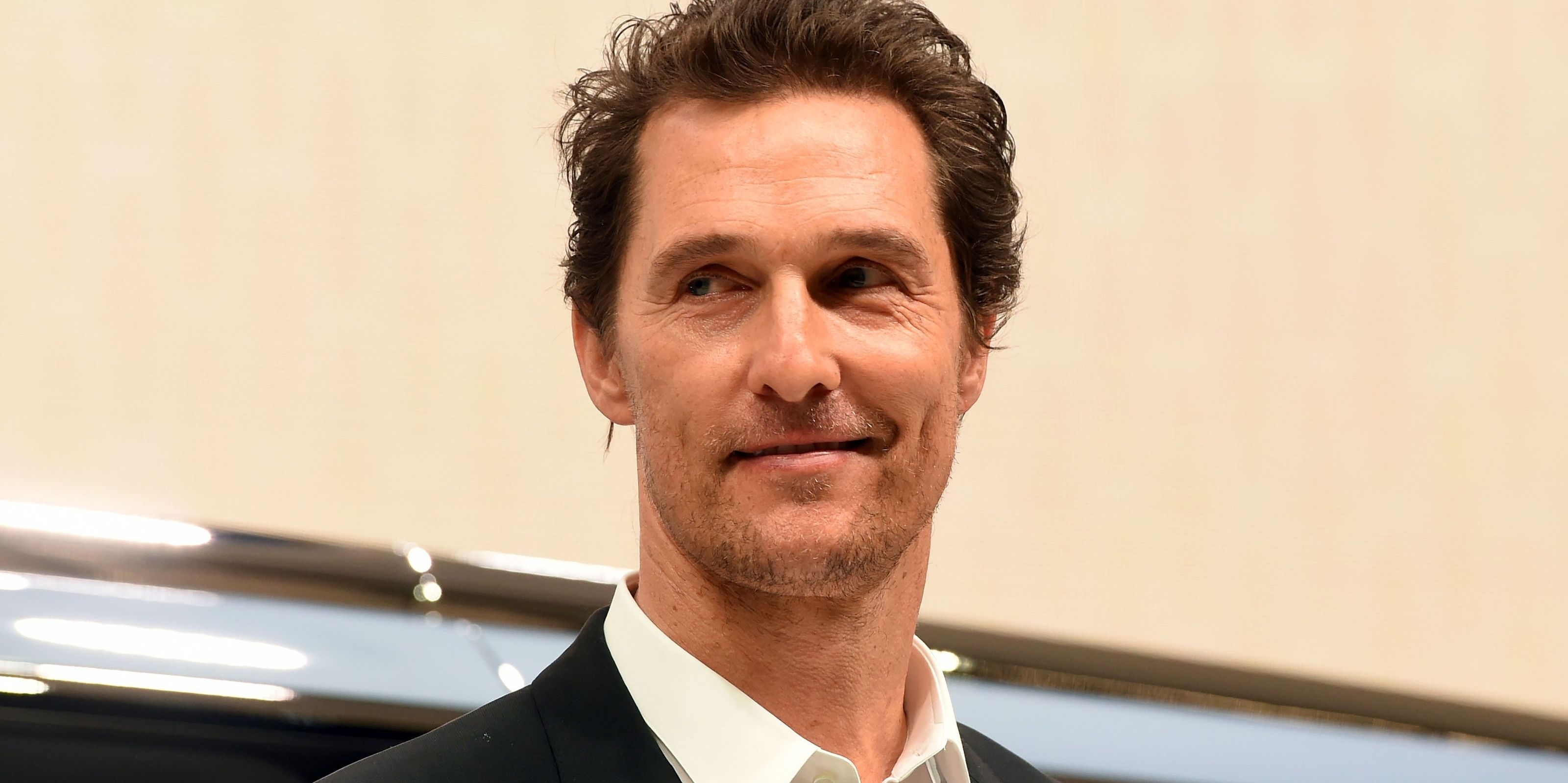 Leaving aside the question of whether Matthew McConaughey had hair transplantation or not, it can be said that the famous name has gone through a magnificent change. He has a more charismatic and impressive outlook.
If You Need A Perfect Hair Transplantation Like Matthew McConaughey, Check This Page.