James Nesbitt, one of the leading names in the television world and playing a key role in many productions, stands out as one of the famous names having hair transplantation. In addition, James Nesbitt's hair transplantation is one of examples with the most positive results in this process and is therefore an inspiration for people who want to have hair transplantation.
Although the Northern Irish actor had to undergo hair transplantation several times, he told that he was very pleased with the result. Comparing his photographs before the transplantation with his present state, it is clear how successful this process is and how much the hair transplantation has changed James Nesbitt.
Why has James Nesbitt Had Hair Transplantation?
Hair transplantation can be expressed as the transfer of grafts taken from different parts of the body to the balding area. The reason for this is the desire of people to regain their hair. James Nesbitt also stated that he had hair transplantation for such reasons. The famous actor who has undergone more than one hair transplantation procedure has made some explanations about this on different platforms.
The famous name, now 54 years old, first began to experience hair loss problems in the 20s. He could not prevent hair loss at that time and lost a large part of his hair. It would not be wrong to say that the famous name remained bald due to the shedding on the top of his head. Familiar with the new methods developed after deciding to have hair transplantation, the famous name told that actors felt the pressure to remain young as much as the actresses. In a sense, he stated that he had hair transplantation because of this pressure.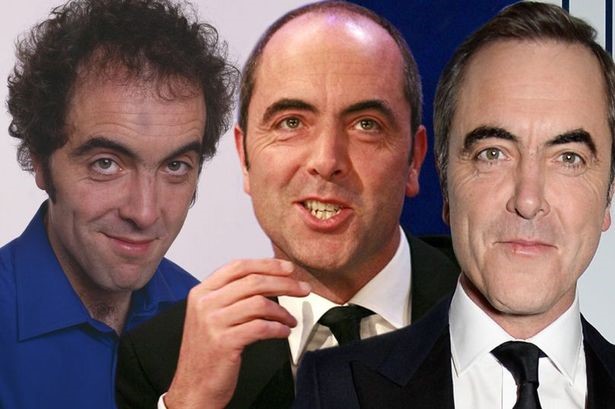 Image Source – https://i2-prod.belfastlive.co.uk/incoming/article12600354.ece/ALTERNATES/s615/MAIN-James-Nesbitt.jpg
James Nesbitt answered another question as to why he had hair transplantation by saying: "This was probably something that remained inside me. I guess I wanted to look younger and have a more impressive look. With my hair transplantation, my self-confidence increased and my acting career was positively affected."
Considering the issues raised by James Nesbitt, it would not be wrong to say that hair transplantation doesn't only provide a young appearance. One of the most important effects of this process is the positive effects on people's psychology. People lose their self-confidence and suffer from self-esteem problems after losing their hair. Especially people who have some concerns about how they look to others get rid of these worries after hair transplantation and they start a new life.
Why has James Nesbitt undergone multiple hair transplantation procedures?
Hair transplantation stands out as a procedure that has been done for many years. It would not be wrong to say that the procedure in question has been continuously developed and meets people's expectations at a higher level. The famous actor James Nesbitt had his first hair transplantation done in 2007 and then preferred this operation several more times. This may have a number of different reasons.
Hair transplantation procedure can be performed more than once. When the operation is repeated, it is not possible for the previously transplanted hair follicles to get damaged. Therefore, when people are not satisfied with the density of their hair, they have this process repeated and demand that the density of their hair to be increased.
The high rate of hair loss seen in James Nesbitt may have caused the problem of hair transplantation's not to be completed in one session. Therefore, a second hair transplantation session may have been performed sometime after the first operation. Since there is no clear information on this subject, it should be remembered that the issues mentioned here are just estimations.
Image Source – https://img-s1.onedio.com/id-56a7814f17fdb8272c7ddc1a/rev-0/w-635/listing/f-jpg-webp/s-475f921eabc510f834541babad3b98d737670b08.webp
How May James Nesbitt's Hair Transplantation be done?
The first procedure for James Nesbitt was made in 2007. Considering the techniques used in this period, it would not be wrong to say that the FUT technique which was popular in the past was applied. However, we can say that more advanced techniques such as FUE and DHI are also used in later operations. Looking at James Nesbitt's current appearance, his hair is quite lush. But more importantly, the hair looks completely natural. This indicates that the hair has been transplanted at an accurate angle. With DHI method, which is the most advanced technique used today, angles can be adjusted very easily and a serious naturalness is added to the hair.
The total amount paid by James Nesbitt for hair transplantation is claimed to be around £ 100,000. This is because the famous name has many hair transplantation operations. It is claimed that he paid a total of £ 20,000 for his last hair transplantation. It is known that thanks to these operations, he has achieved serious success in his career and has given birth to very important characters with his new hair. From this point on, it would not be wrong to say that he got more than the money he spent.
Evaluation of James Nesbitt's Hair Transplantation
James Nesbitt was significantly bald before he had a hair transplantation. Particularly the temples were completely sparse, with very little hair left in the head area. It was clear that the hairline had been severely retracted. Even those who saw James Nesbitt for the first time thought that the upper part of his head was completely bald.
With hair transplantation, the hairline appears to have come back at its natural point. Considering that he lost his hair at the age of 25, it can be said that this change fully met the expectations of the famous actor. Completely filling the temples with grafts has helped him get denser hair. Apart from this, as stated above, the angle of the hair is adjusted very accurately and this adds a serious naturalness. The reasons for his successful outcome are the high-quality of the techniques used, the specialist in charge and the clinic in which the procedure is performed.
Image Source – https://hips.hearstapps.com/hmg-prod.s3.amazonaws.com/images/james-nesbitt-1573050070.jpg?crop=1.00xw:0.334xh;0,0.0576xh&resize=1200:*
Result of James Nesbitt Hair Transplant
When James Nesbitt's last image is examined, it is hard to recognize that he has had hair transplantation or even have it repeated several times. The famous name who has a natural look, has taken its place in the memories with his new style. It can be said that hair transplantation is generally successful. However, it should be remembered that James Nesbitt has enough donor grafts to get this successful operation.