The physical appearance of the celebrities are very important for their fans. Age-related change is inevitable. In men, this change is generally seen as hair loss. Salman Khan is one of the celebrities who are subject to such a change. Khan, who first started to lose his hair in 2002, was at risk of becoming bald after a while. Upon this, he had hair transplantation immediately. However, some of the transplantation surgeries resulted in a fiasco. In our article, you can find all the details you are curious about Salman Khan's hair transplantation. Why the hair transplantation that Salman Salman underwent failed? How did he manage to overcome this problem? All the details are in our article.
It will be more reasonable to give some information about Salman Khan before talking about his hair transplantation. Salman Khan is the son of Salim Khan who is one of India's most famous screenwriters. Thanks to his father, he became a part of television world and gained a serious reputation here. The Indian actor started his career with the movie "Biwi Ho To Aisi". He later appeared in numerous Bollywood productions. The successful actor still draws attention as one of the sought-after names of Bollywood.
Why was Salman Khan's First Hair Transplantation Experience Unsuccessful?
Why did Salman Khan have a second hair transplantation? The answer to this question is related to the first hair transplantation. Some problems arising from his first hair transplantation made the second hair transplant inevitable.
Khan started losing his hair for the first time in 2002. The hairline of the famous name who experienced male pattern hair loss (androgenic alopecia) began to pull backwards. Then baldness occurred in some parts of his hair. This situation made Khan decide to have a second hair transplantation in 2003.
FUT technique was used in his first hair transplantation. As, hair is taken from the donor area in strips in this technique. It is then transplanted to the balding area. It is almost inevitable that scars remain on the scalp during this process. This is what Khan has experienced. There are scars on the scalp that are difficult to hide. All these had a negative impact on the celebrity's career. Due to all the above-mentioned reasons, the Indian actor has decided to have his second hair transplantation.
You May Also Like: How Long Does an Average Recovery Last Following FUE Hair Transplantation?
Salman Khan's Second and Other Hair Transplantation Surgeries
After the first hair transplantation fiasco he had experienced, the second hair transplantation was almost mandatory for Salman Khan. The second hair transplantation was carried out in 2007. However, this time FUE technique was preferred. As is known, hair strands are taken one by one in this method and therefore there is no scar on the scalp. However, Salman Khan did not take a risk this time and asked for hair transplantation with synthetic hair. Yes, they didn't use the grafts from the donor area, but synthetic ones. Similar transactions were carried out in 2016.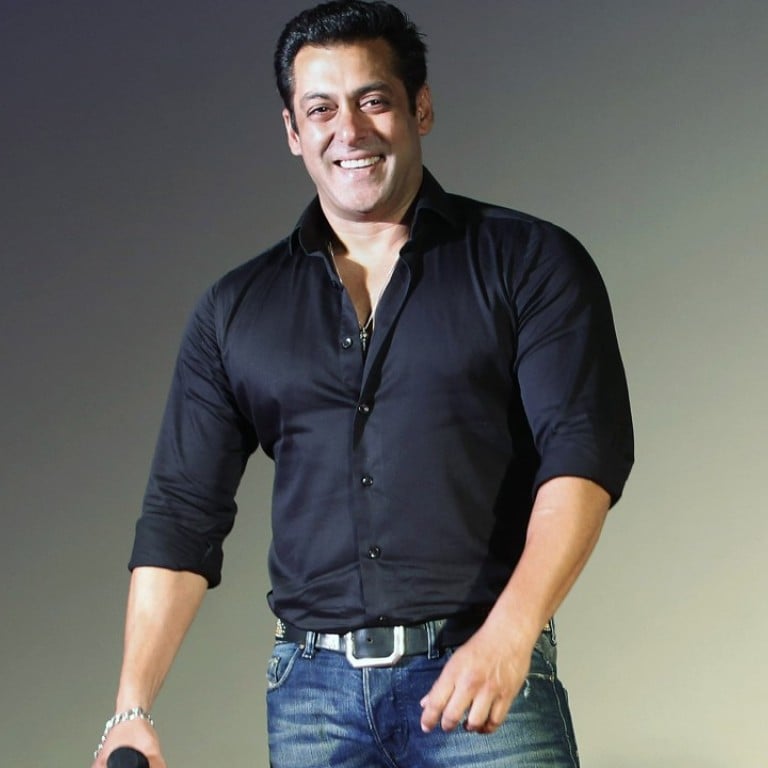 Synthetic hair is transplanted with a special technique. Thus, the hair strands in question gained a natural appearance. It is hard to notice whether these hair strands are synthetic or fiber.
Salman Khan has got this transaction done in several stages. It is estimated that an American doctor has carried out the hair transplantation. But there is no information about the doctor's name.
You May Also Like: Why is Turkey the Best Place to Have a Hair Transplant?
Salman Khan: Before and After Hair Transplantation
Salman Khan's first hair transplantation is a complete disappointment. The career of the celebrity could have ended due to this hair transplantation. Because sudden appearance changes in the television world are not very welcome. When other hair transplantations are examined, it would not be wrong to say that a successful result has been achieved in general.
These processes with synthetic hair strands enabled the famous name to regain his old image. It would not be wrong to say that his hair looks natural. To achieve this, the strands were transplanted at an angle. This procedure can only be performed by a qualified surgeon and at a qualified clinic.
There are different conclusions to be drawn from Salman Khan's hair transplantation. But the most important of these is that hair transplantation should be done by the qualified doctors. The wrong choice of doctor may cause an irreversible disappointment. If you are going to have hair transplantation, never forget that you need to choose the right doctor.
How Hair Transplantation Affected Salman Khan's Career
Hair transplantation in 2007 and 2016 saved his career. His first hair transplantation wasn't appreciated by his fans. However, the successful operations after it enabled the Indian player to climb the ladder of career faster.
If You Need A Perfect Hair Transplantation Like Salman Khan, Check This Page.