Jason Alexander, one of the famous names in the television world, is a name that comes to the agenda with his hair as well as his career. The famous name, known for his character George Costanza in the world-famous television series Seinfeld, had a bald appearance.
However, the fact that he regained his hair in later periods or gave a hairy appearance brought many questions. At the beginning of these questions is the question of whether Jason Alexander had a hair transplant.
Is hair transplantation the secret of Jason Alexander's new appearance? Or did he use a different method? Details are in our article.

Who is Jason Alexander?
Jason Scott Greenspan, better known by his stage name Jason Alexander, was born on November 23, 1959 in New Jersey, USA. The famous name, who is an American actor, comedian and singer, has left his mark in this field with his successful performances.
When Jason Alexander is mentioned, everyone first thinks of the character of George Costanza in the Seinfeld series. The series, which aired between 1989 and 1998, is considered the most important production in Jason Alexander's rise to fame.
Is Jason Alexander's Hair Transplant Real?
Jason Alexander's claims of hair transplantation have brought about different discussions. Although it is claimed that bald men have a charismatic appearance, it is an accepted fact that men with hair are more handsome.
Baldness is often not an option that people prefer. For example; Jason Alexander lost his hair from the age of 17 and after a certain point, baldness occurred on his scalp.
Baldness has been a major problem, even though it has given Jason a sympathetic appearance. In order to cover his bald areas, Jason has not yet made an explanation about whether he has had a hair transplant.
You can review the image below for details about the change in Jason Alexander hair.
Before & After:
Read Also: Hair Transplant Just for Hairline: Everything You Need to Know
What kind of hair transplant is Jason Alexander thought to have?
After seeing that Jason's hair started to look plump and then as bald as before, the claims that he did not have a hair transplant became stronger. The famous name is thought to have used hairpiece, a semi-permanent piece of hair.
Hair transplantation is recommended as a permanent and successful solution for those who experience baldness. Hair transplantation is the process of transplanting hair to bald areas. This process has different techniques and methods in itself. FUT hair transplantation is one of them. It is the process of transplanting the hair removed in strips from the nape of the neck to the bald areas. In this technique, strip-shaped scars remain in the nape of the neck.
FUE hair transplantation is another different technique. In this newly developed technique, the hair is collected one by one and transplanted one by one. After the procedure, there is no scar in the area where the hair is removed or in the area where it is transplanted.
Another option for baldness is hairpiece. With this application, also known as semi-permanent hairpiece, you can get your hair immediately. It does not require a surgical procedure. Hairpiece can be removed at any time.
Hairpiece seems advantageous with its features. However, it needs to be changed periodically. Moreover, the real hair used here is not even used. Hair transplantation is a procedure that is performed only once. After this procedure, you will have permanent and natural hair. Moreover, there are no negativities such as the loss of the transplanted hair in later processes.
Semi-Permanent Hairpiece and Hair Transplantation Comparison
The semi-permanent hairpieces that Jason uses are a solution developed for those who experience hair loss and are bald. Although it is not real hair, it can be made to look natural by making adjustments on density and shape. However, when compared to the results obtained with one-time hair transplantation, it is clear that it is far behind hair transplantation in many respects.
Read Also: How Many Hair Grafts Do I Need? Calculate Your Hair Transplant Cost!
Which Method Should Be Preferred for Hair Transplantation?
Hair loss is one of the important problems of today. This problem, which affects everyone, famous or not, affects not only the appearance, but also the self-confidence of the person. The most important cause of hair loss is male type baldness. It is known that about 50 million people in the United States lose their hair due to male pattern baldness.
There are different methods used in spills. At the beginning of these is undoubtedly hair transplantation. The development of hair transplantation techniques and the increase in the success rate have led to an increase in interest in this method. When recent years are examined, it is seen that the number of people who have hair transplantation has increased by about 60%.
There are different techniques used in hair transplantation. FUT is an old technique and is no longer preferred because it leaves its mark. FUE and DHI are advanced techniques and success rates are 95-97%. Moreover, they do not cause scars. Therefore, these techniques are used in a significant part of today's hair transplantation.
Jason Alexander Young with Hair
Baldness is considered a major problem in the performing arts. The use of different lights in the scene leads to the fact that bald areas reflect the light and a bright image appears. This is known to be undesirable to directors. Therefore, a very large part of the actors try to revert their images caused by hair loss. While some prefer temporary methods such as wigs for this, others get rid of this problem completely with a permanent method such as hair transplantation.
Although it is not impossible to achieve a natural look with a hair wig, it is very difficult. Hair transplantation provides natural, permanent and healthy hair. Many actors, such as Jason Alexander, have serious problems because of bald areas. Hair transplantation is the most ideal method of getting rid of these problems. By examining the photos below, you can see the change in the hair of the famous name from his teenage years.
1977
Bu gönderiyi Instagram'da gör
2001
2013
2014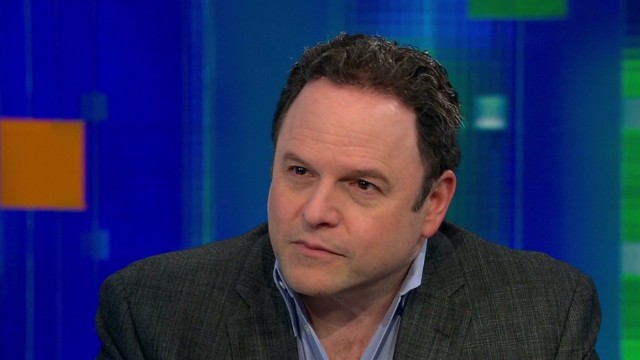 2020
Bu gönderiyi Instagram'da gör

As can be seen, the baldness he experienced in the early 2000s disappeared in the 2010s. However, it seems that the famous name is bald again in later periods because he does not have hair transplantation and prefers a temporary solution. If he had a hair transplant, he would have permanently got rid of this problem and left the problems caused by baldness completely behind.
Read Also: How Will Your First Week Be After Hair Transplantation?
Schedule a Consultation
If, like Jason Alexander, you are suffering from hair loss or have started to see symptoms, you need to find the right doctor first for a permanent and correct solution. If you want to solve your problem once and permanently, you need to know that the most ideal method is hair transplantation.
COSMETICIUM fully meets your expectations with its high success and experience in hair transplantation and allows you to get rid of this problem permanently. If you want to have hair transplantation in our clinic where the most advanced hair transplantation techniques are applied or if you want to get information about the subject, you can contact us immediately for free online consultation.
Fill In The Form Below To Get Answers To All Your Questions About Hair Transplant From Our Doctors Within Hours. (FREE)